<< Return to main page

Here's a list of old episodes in date order! There have been some great conversations so feel free to binge them all!
<< Back to main page

Episode 42 - Design Thinking & Finding the Time for Design Sprints (with
Yoav Farbey

,

Senior Product Manager @ PARK NOW

)

Design Thinking

Entrepreneurship

User Research



Episode 42: Design Thinking & Finding the Time for Design Sprints
Yoav Farbey, Senior Product Manager @ PARK NOW
7 Mar 2021
7 Mar 2021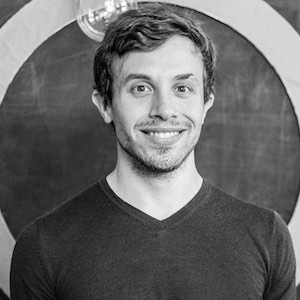 About the Episode
An interview with Yoav Farbey. Yoav is a Senior Product Manager at PARK NOW, an international company aiming to find you parking spaces and ensure you don't have to fumble around for spare change when you get one. Yoav has travelled from Computer Science to foundership, Product Analyst, Product Consultant and now leading teams and pushing design thinking.
We talk about a lot, including:
The age old battle about whether "Product Owner" should be a job title of its own, and how it differs from being Product Management
Starting his own startup because engineering wasn't for him, how it went and why he called it quits
Getting into Product Analytics as a first step, how it helped him be better Product Manager
What it was like working for a consultancy, and how he managed to keep engaged when the client relationship is so transitory
Using design sprints in the wild, getting engagement and how to get buy in and demonstrate their value
What to do when you can't get a design sprint going, and how to use the best aspects in shorter sessions
How to help large corporations make products effectively and communicate efficiently
How SAFe isn't all that bad really (the humanity!)
And much more!
Contact Yoav
You can reach out to Yoav on LinkedIn or check him out on Medium.
Copyright © 2020-2023 One Knight in Product