<< Return to main page

Here's a list of old episodes in date order! There have been some great conversations so feel free to binge them all!
<< Back to main page

Episode 59 - The Philosophy of Product Design (with
Udhaya Kumar Padmanabhan

,

Global Strategic Design Director @ Designit

)

Design Thinking

Product Design

Product Leadership

UX



Episode 59: The Philosophy of Product Design
Udhaya Kumar Padmanabhan, Global Strategic Design Director @ Designit
29 May 2021
29 May 2021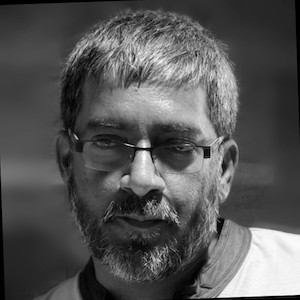 About the Episode
An interview with Udhaya Kumar Padmanabhan. Udhaya is Global Strategic Design Director at Designit, a global design firm working in all areas of design. Udhaya is a passionate advocate for good design principles, demystifying design practices and applying form to the formless.
We talk about a lot, including:
His work with Designit, and how the design community is flourishing in Bangalore (the Silicon Valley of India)
How he started out as a computer scientist & mathematician but somehow ended up in design and not data science
The difference between product management, product design and UX design and where it all sits in a good product company
Whether you need specific domain experience to be a product designer or whether any designer can get into product design
The importance of up front collaboration with UX & product design and ensuring you're not just throwing stuff over the wall
How easy it is to rescue bad design that you've inherited, when you need to start again, and what to do if you can't
The importance of stepping back and hearing people out and not just preaching at people, and how design is about being in the relationship business
The importance of "giving form to the formless" and applying good design principles outside of traditional user interfaces
Contact Udhaya
If you want to catch up with Udhaya, you can reach him on LinkedIn.
Copyright © 2020-2023 One Knight in Product