<< Return to main page

Here's a list of old episodes in date order! There have been some great conversations so feel free to binge them all!
<< Back to main page

Episode 51 - Sustainable Entrepreneurship & Escaping Hustle Culture (with
Polina Marchenko

,

Founder @ SIDE PRJCT

)

Entrepreneurship

Hustle Culture

Mental Health

Startups

Women in Product

Work / life balance



Episode 51: Sustainable Entrepreneurship & Escaping Hustle Culture
Polina Marchenko, Founder @ SIDE PRJCT
30 Apr 2021
30 Apr 2021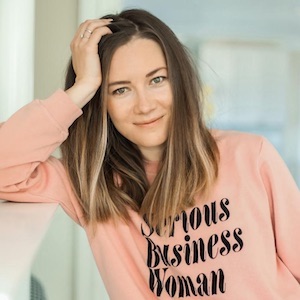 About the Episode
An interview with Polina Marchenko. Polina is a self-described geekette, product leader and multiple startup founder. Polina saw the dark side of startup life in Berlin, suffering burnout due to the intense hustle culture. She has since moved to the US, and is now focusing her efforts on her new startup whilst ensuring that she does it in a sustainable manner.
We talk about a lot, including:
How she developed a passion for entrepreneurship from an early age and through higher education
What it was like being a junior PM at a startup and whether it helped her build her hard skills
Her struggles with hustle culture, unrealistic expectations and inevitable burn out
How she used the lessons from her first startup to make sure she didn't make the same mistakes again
How she accidentally moved to Silicon Valley and ended up in a hacker house with 14 other hustling entrepreneurs
The problems with hustle culture and why she's actively trying to get her friends to step out of it
How a passion for community building and desire to connect led her to create 3 new startups in a pandemic
How she used her past startup experience to decide it was time to park a couple of startup ideas and concentrate on one
How she's helping people unleash their potential, fight imposter syndrome, and how important this is to her values
Try SIDE PRJCT
"Resumes are overrated, show me what you've built"
Check out the SIDE PRJCT website.
Contact Polina
You can reach out to Polina on LinkedIn.
Copyright © 2020-2023 One Knight in Product