<< Return to main page

Here's a list of old episodes in date order! There have been some great conversations so feel free to binge them all!
<< Back to main page

Episode 41 - Building Your Product Muscles & Developing Strong Product Teams (with
Petra Wille

,

Product Leadership Coach

)

Authors

Diversity & Inclusion

Product Leadership

Product Principles

Women in Product



Episode 41: Building Your Product Muscles & Developing Strong Product Teams
Petra Wille, Product Leadership Coach
3 Mar 2021
3 Mar 2021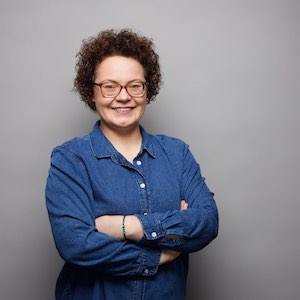 About the Episode
An interview with Petra Wille. Petra is a Product Leadership Coach and author of the new book "Strong Product People - A Complete Guide to Developing Great Product Managers".
We speak about a lot, including:
How a desire to affect change at scale moved her away from individual coaching to coaching Product Leaders
How she happened upon Product Management by being the best communicator on the development team
How a desire for a practical Product Leadership playbook led her to write her own
The importance of setting expectations and making incremental progress and not always aiming for perfect
The challenges of selling good Product thinking to senior management and some approaches to do it
The challenge of getting good management experience and becoming a good people manager without focused coaching
Some of the challenges facing women Product Leaders and if it's getting better or worse
Whether it's necessary to have a background in development to be an effective PM, or if it's even desirable
When to stick at a Product job and try to make it better, and when it's time to leave
The importance of making time for people development amongst all of the urgent day-to-day work
And much more!
Buy Strong Product People
Visit the book website at https://www.strongproductpeople.com or check it out on Amazon or Goodreads.
Contact Petra
You can contact Petra on LinkedIn, Twitter or petra-wille.com.
Copyright © 2020-2023 One Knight in Product