About the Episode
An interview with Martina Lauchengco. Martina is a product marketing guru who once worked on MS Office before a glittering career in a variety of tech companies led her into partnerships with SVPG and Costanoa Ventures. She's recently released her new book, "Loved" to try to help product managers & founders get good at product marketing.
We speak about a lot, including:
Why she wanted to write a book to help early stage founders and product managers understand how to market their products to make sure they make a difference
How most tech companies are getting their marketing wrong, what it looks like when they do, and what they should be doing instead
The problems companies can have using traditional marketing approaches led by traditional market folks, and how any initial successes inevitably fade out
Whether you need to go all in and drink the Product Marketing Kool Aid or can iterate your way to product marketing success
Some of the traits of a good product marketer, how they are similar to product managers, whether you need specialised product marketers or it's just a mindset issue
How soon you need product marketers and whether there's value in fractional roles helping you out when you're early
Top tips for product managers who want to work effectively with their product marketing team, and treat them as equal partners in their product success
And much more!
A brief interruption from my sponsor - me!
I'm terrible at asking for money but if you would like to throw any spare change at me to prevent me having to read out tiresome generic podcast ads, you can buy me a coffee. If not, I love you all anyway!
Buy "Loved"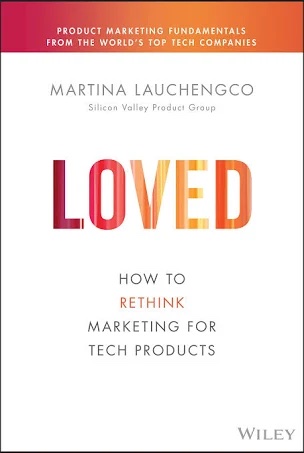 "The best products can still lose in the marketplace. Why? They are beaten by products with stronger product marketing. Good product marketing is the difference between "also-ran" products versus products that lead. And yet, product marketing is widely misunderstood. Although it includes segmenting customers, positioning your product, creating product collateral, and supporting sales teams, great product marketing achieves much more. It directs the best way to bring your product to market. It shapes what the world thinks about your product and category. It inspires others to tell your product's story."
Check the book out wherever you get your books, or check it out on Amazon or the book website.
Contact Martina
You can find Martina on her personal website. Also, if you bought a copy of her book, you can send your receipt to [email protected] for a free chat!