<< Return to main page

Here's a list of old episodes in date order! There have been some great conversations so feel free to binge them all!
<< Back to main page

Episode 30 - How to Crack your Product Manager Career (with
Jackie Bavaro

)

Authors

Getting into Product

Product Leadership

Top 6

Women in Product

Episode 30 - How to Crack your Product Manager Career (with Jackie Bavaro)

30 Jan 2021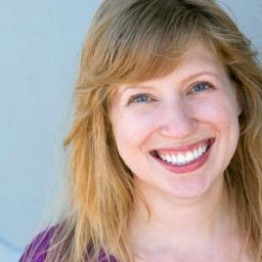 Jackie is formerly of Microsoft, Google and was the first Product hire at Asana. She's also the co-author of two fabulous books - "Cracking the PM Interview" and "Cracking the PM Career". We speak about her history in Product Management, why she wrote the books, and some great advice for all Product Managers to turbo-charge their careers.
Listen here!
Content Warning - May Contain Adult Language or Themes
Or on your favourite podcast app:
Please note that Apple Podcasts can take more time to update than most - subscribing seems to make it quicker (honestly!)
Closed captioning is available via YouTube
About the Episode
Jackie started her Product Management career as a Program Manager at Microsoft, before joining Google's Associate Product Manager programme and then getting hired as the first Product Manager at Asana. Back in 2013, she collaborated with Gayle McDowell to write the best-selling book "Cracking the PM Interview", which inspired a generation of Product Managers to get their first jobs. Jackie and Gayle are back with "Cracking the PM Career" which explains how to get good at it once you're in.
Understandably, we cover a lot, including:
How Jackie got into Product in the first place, and why Microsoft calls Product Managers Program Managers
The pros and cons of working for Google versus a new startup
How she met and decided to collaborate with Gayle McDowell and how they write together
How the FAANG companies reacted to her giving away all their secrets
Excellent advice on how to make an impact in your new PM job
How to avoid the dreaded Feature Factory, build a strategy and sell it
Why it's important to look outside your Product bubble for inspiration
And much more!
Contact Jackie
You can connect with Jackie on Twitter or find her on Medium.
Get the books!
You know it makes sense.. go and get 'em!
Copyright © 2021 One Knight in Product