About the Episode
An interview with Ian Peterman. Ian is the CEO at Peterman Design Firm, where he aims to help design more sustainable & ethical products. He's also trying to bring this thinking to the world with his podcast and new book, both called Conscious Design. He's also created the Peterman Method, aiming to put a process around the principles and ensure we leave legacies we can be proud of.
We speak about a lot, including:
The goals behind Peterman Design Firm, the problems they solve & why they lean towards physical products
How being a very ethically focused company impacts the types of clients they attract and whether they have to turn anyone down
The importance of enabling companies to take baby steps rather than limiting your impact by only focusing on companies that want to go all in
Why he & his wife decided to write the Conscious Design book, and how their different professional backgrounds contributed to the thinking inside it
What Conscious Design is, and how the four pillars of Conscious Design enable us to assess the environmental & social impact of our products
The Peterman Method that he created and how it enables Conscious Design by putting a process on top of the pillars
Why it's important for companies to be conscious of the legacy the they create for their product, their brand and the impact they have on the world
And much more!
Buy Conscious Design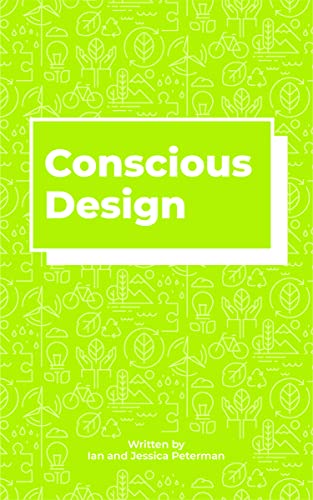 "If you are building products and brands with regeneration and sustainability in mind, we appreciate you! We hope this book will give you some ideas on how to implement Conscious Design by using the Peterman Method with your own project."
Visit the book website for more info.
Listen to the Conscious Design podcast
If you have any time after listening to all of my episodes, why not try out Conscious Design Podcast and find out more about Ian's work?
Contact Ian
You can find Ian on Peterman Design Firm or LinkedIn