About the Episode
An interview with Eva PenzeyMoog. Eva is a designer and former volunteer rape crisis counselor, who wants to encourage us all to consider the harm that we may be inadvertently causing through our product design decisions. She's the author of new book "Design for Safety" as well as the founder of the Inclusive Safety Project.
We speak about a lot, including:
The core message of her new book, Design for Safety, and some of the surprising feedback she has gotten so far
Whether there has been any negative feedback for the book from people who don't want to admit that there is any problem at all
How difficult it was to research the book, the importance of validating survivors of abuse and ensuring they can share on their terms
Some of the most common low-hanging fruit that people should look at in their products to start making them safer for users
Whether responsibility for the harm caused by products belongs to the teams building them or the company leaders reaping the rewards
How product teams can do a safety audit and start to bake safety into their ongoing product design processes
How to help product design teams get into the habit of sensitively interviewing the right people to understand the safety implications of their products
Whether there's any hope for big tech firms to self-regulate or whether governmental regulation is the only way
And much more!
Buy Design for Safety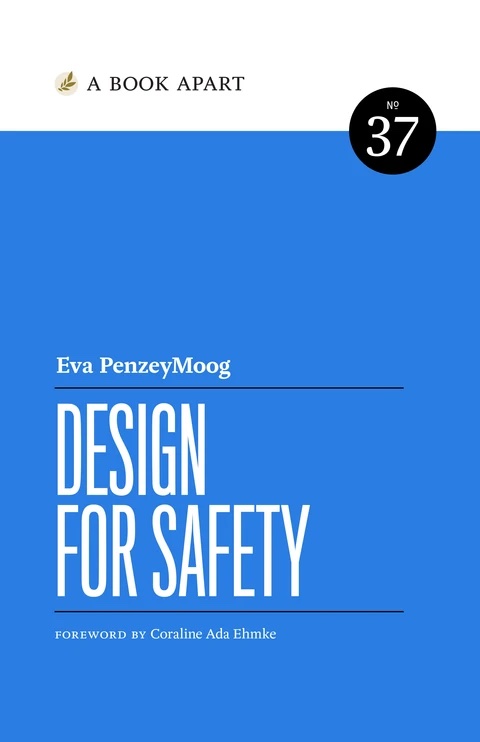 "'How will our product hurt people?' As web workers, we don't often ask this question—but we should. Too often, we design for idealized circumstances, even though our users bring a range of complicated personal dynamics to every interaction. When we fail to explicitly design for vulnerable users, we unintentionally prioritize their abusers. Eva PenzeyMoog explains how even the most well-intentioned design can be weaponized for interpersonal harm. Through poignant, all-too-common examples, Eva demonstrates how to identify a design's potential for abuse, how to avoid and mitigate the damage, and how to bake safety into every step of the design process. We can't build good digital products unless we recognize that our users' safety, and lives, are at stake."
Visit the book website for more info.
If you need further resources on safety
If you want to learn more about some of the issues raised in this episode or in the book, Eva has curated a list of resources for designing for safety & related topics.
Contact Eva
You can find Eva at The Inclusive Safety Project or Twitter